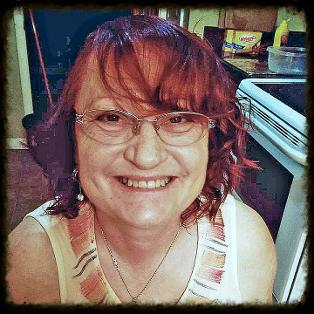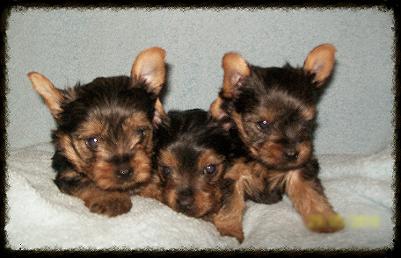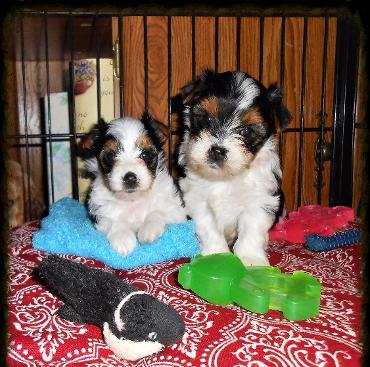 I have been breeding dogs sense 1994 and strive to provide healthy, adorable puppies to become a part of your family. A dog is man's best friend, but a Yorkie is your baby.

Yorkie puppies make the perfect addition to any family. They are loyal, friendly, and energetic pets who form close bonds with their family. They are known to handle children and other pets very well, forming a playful, close relationship with them. A Yorkie puppy is the perfect companion for any one.

Each of our Yorkies hold a special place in our hearts, so we want to make sure they are going to a safe, loving home. That is why when you are looking to adopt one of our angels, we have you fill out an application. We will check to make sure your home is the right place to raise a yorkie. This may seem a bit intrusive, but you will understand the love of a Yorkie once you have your own.

When you contact us, you can take comfort knowing you are getting purebred Yorkshire Terrier puppies. Our Yorkies are treated with nothing but love from the moment they are born. These little puppies are family to us, and that is why we work so hard to place them with the right family.

Owning a Yorkie will be a life changing experience for you. Each puppy has its own personality, much like a child. They are very attentive, fun-loving, caring dogs that will bond quickly to you. When you adopt a Yorkie, you are become its forever family, so we want to make sure it is a right fit.

Sweet Creations Yorkies is a family, and each puppy is a part of that family. Whether you are looking to adopt one as a pet or to continue breeding, we will perform a background check to make sure you are offering a loving home. We will also help you with all of the care needs you may have. We want to ensure you two will become a happy family of your own.