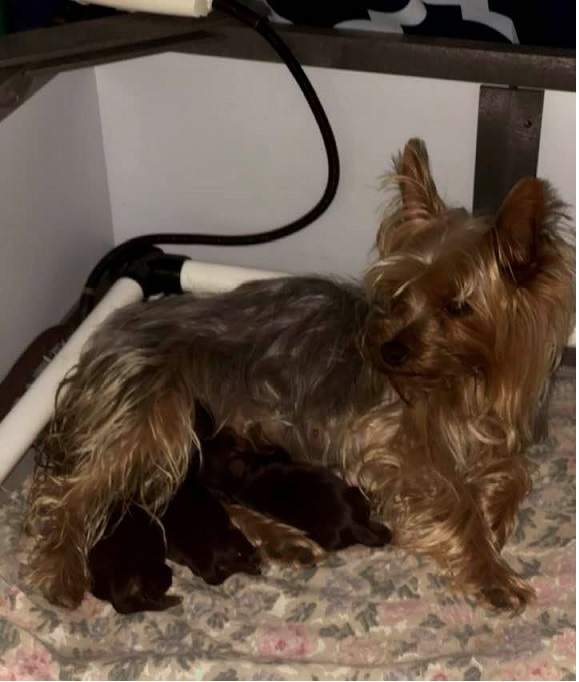 Soleil De Mon Coeur and Eddrick Hot Heart Have one Girl Available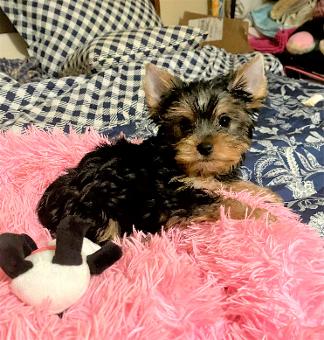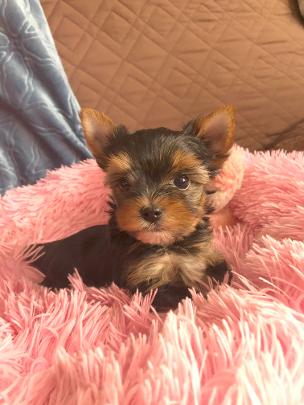 Traditional Female Piper $2200 Born 3/11/2021
SOLD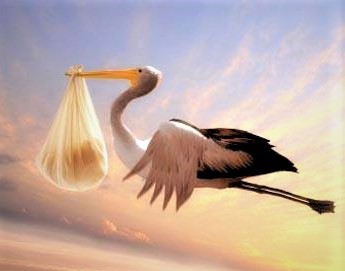 Traditional Yorkshire Terrier Puppies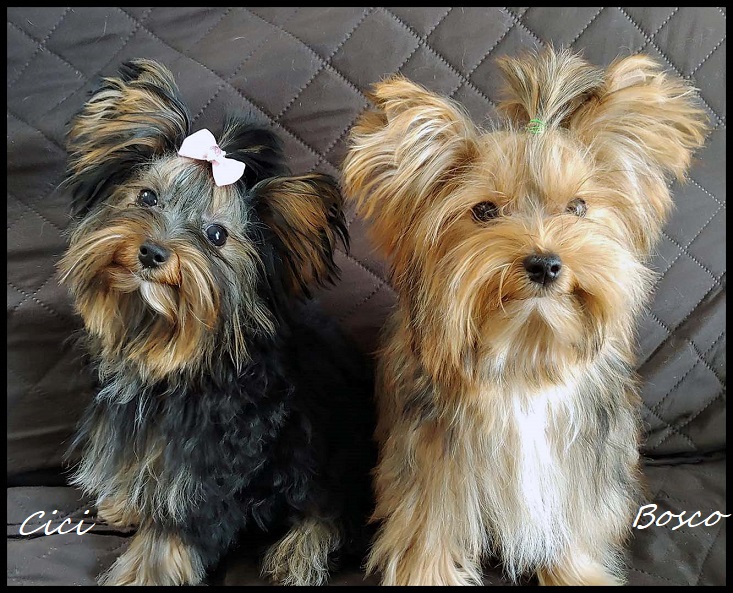 $ 1800.00 USD
Males starting at $1800. Females starting at $2200. Male Sable Yorkies $2200. Female Sable Yorkies $2500.00 depending on size and conformation.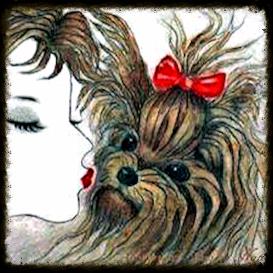 Please Read All information On This PAGE
Application for puppies is at the bottom of this page
Soleil and Eddrick Have One Male and two Females. Born 3/11/2021
Application and Deposits at four weeks
Eddrick Hot Heart of Bee-Bee York
Sire: German Biewer Yorkshire
Champion Sired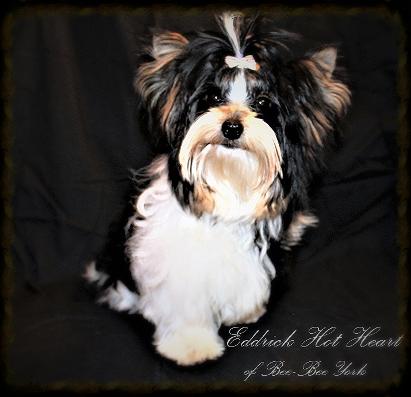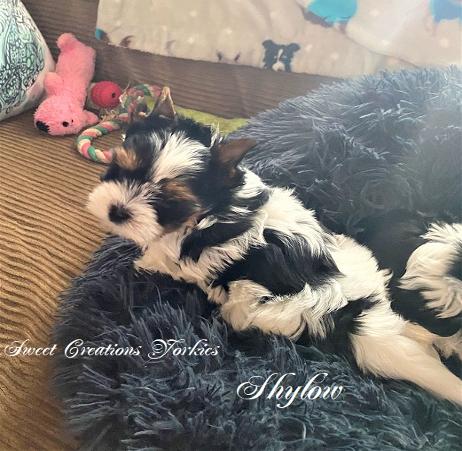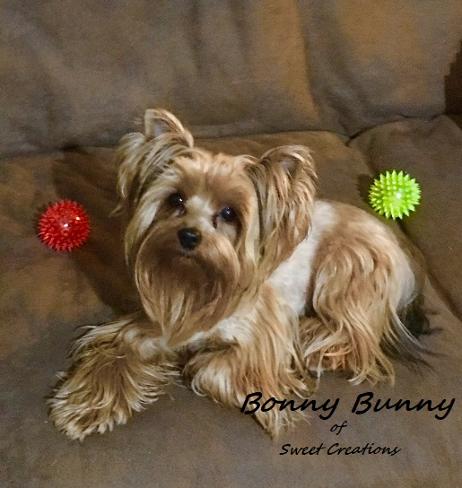 Dame : Gold Sable Yorkshire
"Bonnie Bunny Joy" of Sweet Creations
"Bunny"
Also
c

an pay friends and family for no extra charge using my email address through your Paypal account. To

don.jan51@yahoo.com
Deposit to hold includes 3.5% PayPal fee's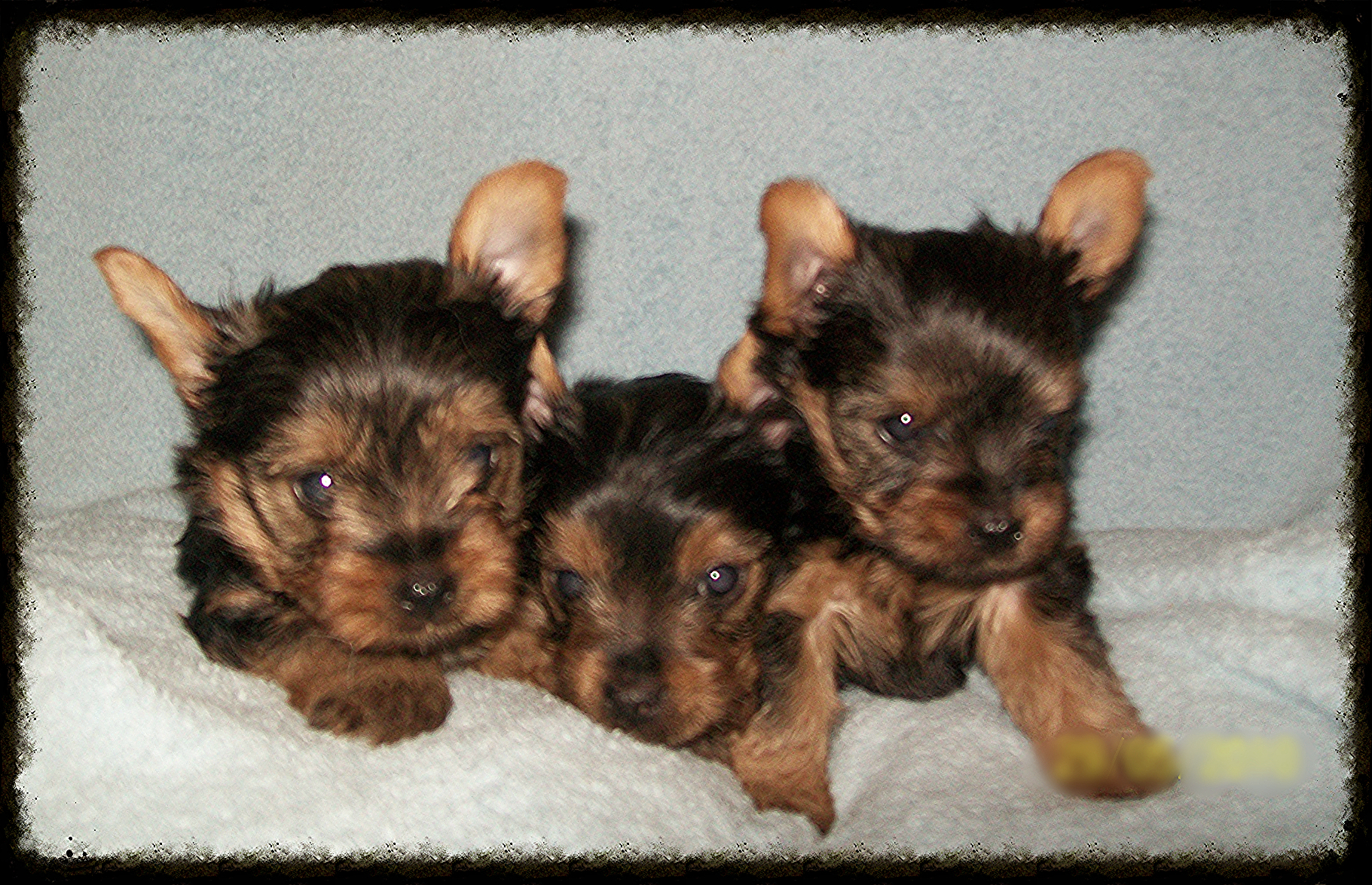 $ 207.00 USD
Yorkie puppies are AWESOME family additions!!!!!
Each puppy has a great personallity and will make a perfact edition to any family.
PUPPY APPLICATION
There is a $25
.00
Application fee for processing
If interested in acquiring a puppy, please fill out & submit the puppy application. If you have any questions, please don't hesitate to call 770-942-7633 H 404-457-5425 C or email don.jan51@yahoo.com
Please...... make sure that your seriously interested in purchasing a puppy when filling out the puppy application.
The website is updated almost daily, if you see a puppy that your interested in & it doesn't say Pending (application received), Reserved (deposit placed) or Sold, then that particular pup is still available.
***The price of each pup is subject to change unless the puppy is pending or reserved***
Pet Price means we'll sell the pup on a Spay/Neuter Contract.
Full CKC Registration allows Showing & Breeding Rights, at additional charge.